PS3 Jailbreak 4.89 has been released for both CFW and nonCFW users. As you know Sony removed creating new PlayStation Network (PSN) accounts and some other minor changes on 4.89 firmware. If you haven't updated your PS3 firmware and running your PS3 system below 4.89 (FAT, Slim, and Super Slim). We recommend you to stay on lower version.
Developer will add the following in xai_plugin/CFW4.89.2 next few days. This is a complete PS3 Jailbreak 4.89 guide for CFW users. Only PS3 Slim up to 2508B console users can install CFW, if you are above CECH-2508B, please do not follow this article and install PS3HEN and enjoy PS3Xploit V3.1.0.
PS3 Jailbreak 4.89 instructions for nonCFW users
PS3 HFW installation requires on PS3 including FAT, Slim, and superslim before applying any patches. If your PS3 already running on 4.88 CFW version. You can simply update your PS3 system with PS3 Evilnat 4.89 CFW or your choice custom firmware.
Extract required zip files on your computer desktop or any specific folder.
Plug your USB drive on your PC and format with FAT32.
Create root folder PS3>UPDATE
Put your renamed (PS3UPDAT.PUP) updated HFW 4.89 file into the UPDATE folder.
Plug your USB drive on your PS3 second port which is close to Blu-Ray drive.
Disable Automatic Update and Display what's new from PS3 setting.
Go to Update and follow the screen introduction.
Open your internet browser and visit PS3Xploit website. (You can operate PS3Xploit (HTML files) from your PC but website is easy to use and save your time)
Delete browser cookies, search history, Cache, and authentication information.
Put MultiMan (PKG) in USB root.
Plug your USB drive on your PS3 and go to Setting ⇨ System Software Update
Select update system software via Storage Media and follow the screen introduction.
Once you finish the update process please connect internet on your PS3 system.
Open your internet browser and visit ps3xploit.net/bgtoolset/
Click on Flahs Memory Manager (It should say CFW compatible PS3: ✔)
Press X button on Flash memory folder and Save Flash Memory Backup. (We recommend save backup file on USB root)
Download Flash Memory Patch by pressing X button on Flash memory Patch folder. (Load Via HTTPS)
Apply Loaded Patch by pressing X on Flash Memory Patch folder (Apply Loaded Patch)
Read Patch Confirmation Warning and click on YES. (Wait until the end and do not touch anything)
Once you got patch applied successfully message please reboot your PS3 system manually.
Now plug your USB drive on your PC and replace CFW 4.88 (Custom Firmware) with HFW 4.88 (Hybrid Firmware).
Update your system same as you did for HFW and you are good to go.
Go to Package Manager ⇨ Standard ⇨ and install MutiMan.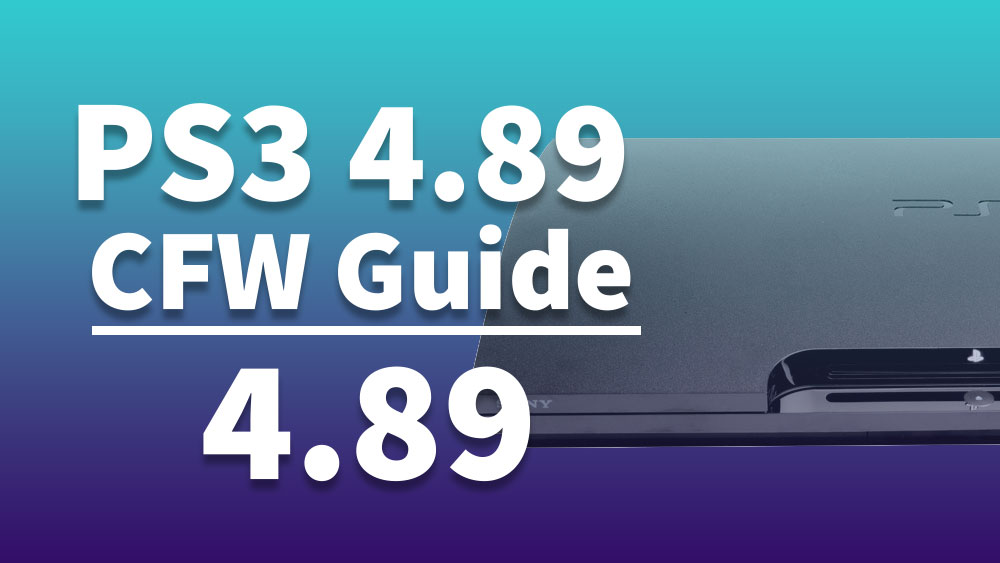 FAQs
How can I find my PS3 model Number?
You can easily locate your PS3 model number by looking back PS3 system bar code sticker. You'll see an 11 digits serial number by the model number starting with CECH-XXXX.
My PS3 Say CFW compatible PS3:❌
Does mean your PS3 system is not compatible with CFW. Please do not continue CFW steps and go with HAN installer.

Do I really need to install HFW before applying bgtoolset patches?
As I have mentioned above — some people say they do not need to install HFW. But we highly recommend you to install HFW before applying any patch or your system may brick.

I've installed HFW (PS3HEN) on my PS3, Can I still follow this process?
Yes, If your system is compatible with CFW. Make sure you check your PS3 model number with CFW compatible list.

PS3HEN vs PS3 CFW which is best?
It depends on your need and hardware. If you have below CECH-2508B model, Evilnat 4.88.2 is best for you. If you have above CFW compatible model. You do not have any option.

More from SuperPSX
Summary ⇨ I hope now you are enjoying CFW on your PS3 system. Leave your feedback in the comment section. Like our Facebook page and subscribe to our YouTube channel and stay connected with us.