PS3 Hybrid Firmware (HFW) by its very nature is a modified version of original Official firmware (OFW). The Official HFW 4.89.1 has been released by @littlebalup for PlayStation 3 system. Developers aware people PS3 HFW 4.89.1 build, you may face some issues such as nonworking functions (XBM glitches). This update was released on May 11, 2022.
Due to system files (sprx) being replaced with older versions (4.87, 4.88) during the build process. HFW is meant to be accompanied by the PS3HEN, which will revert HFW to a stable OFW state (system sprx) when fully installed, and includes other improvements needed.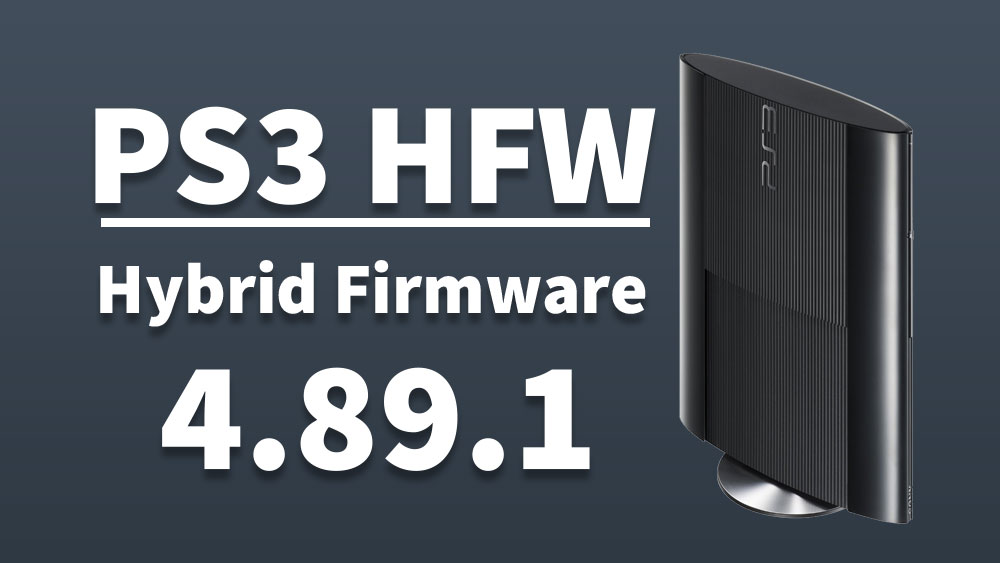 PS3 HFW 4.89.1 Installation Instructions
Extract HFW zip file on your computer desktop or any specific folder using any unzipper application (WinRAR recommended)
Plug USB drive on your PC and format with FAT32 (Avoid Exfat and NTFS)
Create root folder PS3>UPDATE in uppercase.
Put your result update file (PS3UPDAT.PUP) into USB>PS3>UPDATE folder.
Safly remove USB drive from PC/Laptop and plug it into PS3 second port (Close to Blu-Ray Drive)
Disable Internet on your PS3
Turn on your PS3 and go to Setting>Update
Update via Storage Media
Follow the screen instructions and finish the installation.
FAQs
Can I directly install CFW on my PS3 system?
It depends on some facts such as PS3, Firmware version, and model. If you are running CFW on your PS3 system, you can simply install Evilnat or your choice CFW on your PS3 system. You can't install CFW on the above CECH-2508B models.
Is it necessary to install HFW on my PS3
If your console running on Official Firmware (OFW) then the answer is YES. You must install HFW firmware on your PS3 system before applying any patches.
Can I install HFW 4.89 on my Slim and Superslim PS3?
Yes, you can install HFW 4.89 on any PS3 model including FAT, Slim and superslim.
How can I check my PS3 model number and firmware version?
PS3 model numbers you can find below or behind the PS3 system (It starts from CECH-XXXX). For firmware version you can navigate setting>system>system information.
More from SuperPSX
PS3 Jailbreak 4.89 – nonCFW (PS3HEN above CECH-2508B)
PS3 Jailbreak 4.89 – CFW Complete Guide (below CECH-2508B)
I hope you have successfully installed HFW 4.89 on your PS3 system. Leave your feedback in the comment section. Like our Facebook page and subscribe to our YouTube channel and stay connected with us.