The Alien franchise has been terrifying audiences for decades. Now, the world of Dead by Daylight is about to face the horror itself with the release of the Alien DLC on August 29, 2023. What awaits in this thrilling addition? Let's dive into the details!
H2: Killer: The Xenomorph Introducing the Xenomorph, the new nightmarish Killer in Dead by Daylight. With its relentless pursuit, it brings unique abilities that change the game dynamics.
H3: Power: Hidden Pursuit
Hidden Pursuit offers various elements to enhance the Xenomorph's stalking prowess:
H4: Tunnels
Through Control Stations, the Xenomorph can access underground tunnels, allowing rapid map traversal, detecting survivors, and speeding up Runner Mode's Cool-down timer.
H4: Runner Mode
In this mode, the Xenomorph stalks survivors on all four legs, reducing its Terror Radius to 24 meters. Remote Flame Turrets can force it out of this stealthy state.
H4: Tail Attack
Runner Mode empowers the Xenomorph with a brutal Tail Attack, extending its reach.
H4: Control Stations
7 Control Stations spawn in each Trial, enabling both the Killer and Survivors to interact with the tunnels and Remote Flame Turrets.
H4: Remote Flame Turret
Survivors can deploy these against the Xenomorph, but using a turret brings Status Effects, so manage them wisely!
H3: Xenomorph Perks
The Xenomorph is equipped with three menacing perks:
H4: Perk 1: Rapid Brutality
Say goodbye to bloodlust! Successfully hitting a survivor grants 5% haste for up to ten seconds.
H4: Perk 2: Alien Instinct
Hooking a survivor reveals the aura of the farthest injured survivor, making them oblivious for up to 20 seconds.
H4: Perk 3: Ultimate Weapon
This perk activates for 30 seconds whenever you open a Locker, causing Survivors in your Terror Radius to scream and reveal their location. They also suffer from blindness for 30 seconds.
H2: Survivor: Ellen Ripley
Meet Ellen Ripley, the new Survivor, equipped with perks to challenge the Xenomorph: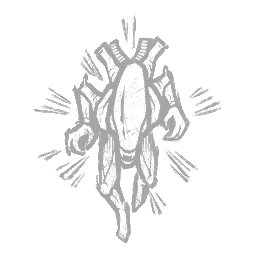 Rapid Brutality
You move with a speed and fury that makes blood run cold.
You no longer gain Bloodlust Status Effect.
Successfully hitting a Survivor with a Basic Attack grants you a +5 % Haste Status Effect for 8/9/10 seconds.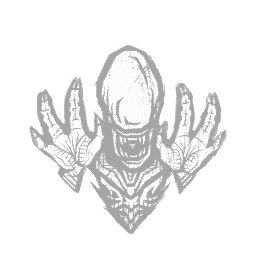 Rapid Brutality
You are so stealthy, sometimes it seems like you appear out of nowhere.
Whenever you hook a Survivor, Alien Instinct activates:
The Aura of the farthest injured Survivor is revealed to you for 5 seconds.
That Survivor suffers from the Oblivious Status Effect for 16/18/20 seconds.
When they spot you, they know the end is near.
Whenever you open a Locker, Ultimate Weapon activates for 30 seconds:
Survivors entering your Terror Radius scream and reveal their location to you.
Those Survivors suffer from the Blindness Status Effect for 30 seconds.
H2: Exclusive Cosmetic Pieces The Alien DLC includes customization options:
The Xenomorph Weapon: Terrify opponents with this chilling Killer weapon.
Ellen Ripley Torso: Embody Ripley's persona with this exclusive piece.
H2: Conclusion Mark your calendars for August 29, 2023! The Alien DLC for Dead by Daylight promises terror, strategy, and homage to the iconic franchise. New mechanics offer fresh ways to hunt or evade, depending on your role. The game is ready to reach a whole new level of thrilling suspense!
H2: FAQs
When is the Alien DLC for Dead by Daylight releasing?
What are the main features of the Xenomorph as a Killer?

Unique abilities like Tunnels, Runner Mode, Tail Attack, and exclusive perks.

Who is the new Survivor?

Ellen Ripley, with perks like Chemical Trap, Light-Footed, and Lucky Star.

Can both Killers and Survivors interact with Control Stations?

Yes, both can interact with the Control Stations in the Trials.

Are there any exclusive cosmetic pieces in the DLC?

Yes, including the Xenomorph Weapon and Ellen Ripley's Torso.